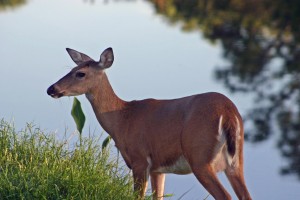 Just Another Day?
Yawn—it's another day.
This is the day God has made.
What will I do today?
Rejoice in God always. Again, I say, "Rejoice!"
Where will I go today?
Go into your room and pray to God in secret.
What will I accomplish today?
Be still and know that I am God.
What will I be today?
Be what you already are in My image.
What will I see today?
I have come to give sight to the blind.
What will I hear today?
Listen to the Word made flesh.
Will I see Jesus today?
Look into the eyes of another person.
What will I eat today?
Do not work for food that perishes.
Will I be OK today?
Look at the lilies of the field.
Will others be OK today?
Feed the hungry, shelter the homeless, care for the sick . . .
Will my fishing net still be empty at the end of the day?
Come to the shore and eat fish and bread.
What a day!
Another amazing gift from the creator!
© J. Patrick Mahon, 2010